Bitcoin's bounce from the local range lows and RSI's rebound at 50, suggesting the bearish divergence has run its course. Could we be on our way back to the upper end of the range?Patience is key while we await the breakout direction. #Bitcoin#Altcoins#CryptoMarket
Altcoins Are Heating Up!
Altcoins are moving across the board, which is encouraging to see. In past cycles, the dream scenario for altcoins was always for Bitcoin to move up, then consolidate sideways. We saw that happen for the past month, but altcoins have lagged. Let's hope Bitcoin stays here for a bit and that confidence in the altcoin market increases.
INJ/USDT
I shared this idea a few days ago and we are getting the breakout I was looking for. The bigger trade is a break above the range highs around $9.9. which would be the immediate first target from the breakout through the blue descending line.
Above $9.90 all bets are off and sky is the limit.
I am currently trading Injective and have been holding some through the bear market.
XTP/USDT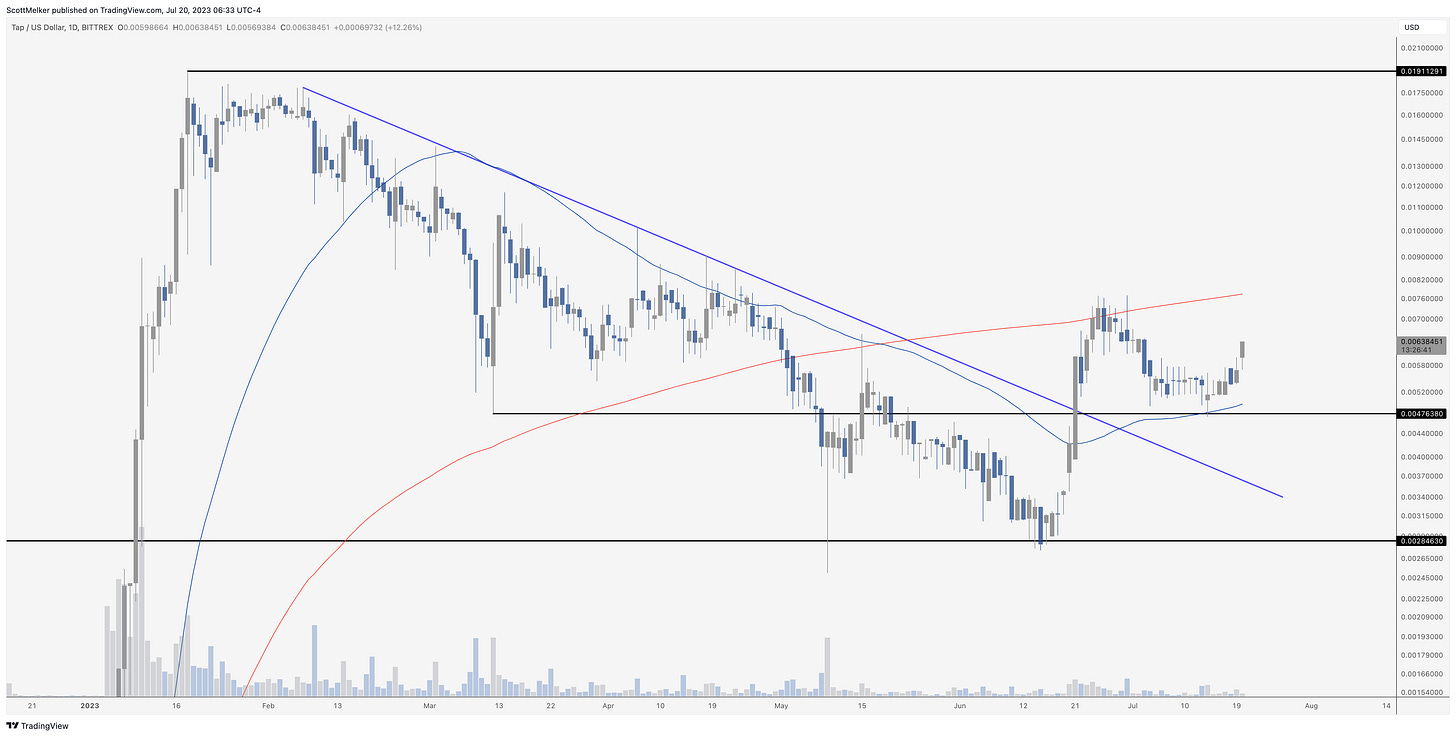 This is a smaller cap coin than I usually share, but it is something I have looked into on the fundamental side and that I have actually bought myself, so I figured I would share the chart. I purchased this on a DEX and OTC, not on a centralized exchange because it is not available in the US. You can trade it on Bittrex and Crypto.com globally. Also, to be clear, I first bought this below .003 and added around .005 a few days ago.
The chart looks great, with a clean breakout through the blue resistance, a retest of support around .0047 and now a move away.
There is minimal volume on this chart and coin, so I would keep that in mind. This is a small position, but I am targeting the highs around .019 eventually, which is a 3x from here. I will start taking profit in small amounts at the red 200 MA and various levels above, if we get there.